Club membership can be purchased via [Ridernet]
The KMCC wish to advise a membership fee adjustment for the 2022 season.
In a bid to reward those who actively donate their time to Keyneton MCC, we have increased our membership fees, with opportunity for those who help out at KMCC events, and attend club meetings, to have their membership refunded back to 2021 prices. Fees have now been adjusted on Ridernet.
It is the responsibility of each member to notify the committee of your involvement in KMCC to arrange a refund, which must be collected at a club meeting, unless an alternative has been discussed with the committee.
Thank you to all those who have, and continue, to give their time to the club, and actively attend meetings. Your involvement is appreciated.
Prices are as follows;
| | | |
| --- | --- | --- |
| Membership type | 2022 Price | 2021 Price |
| Family | $100 | $40 |
| Senior | $80 | $30 |
| Junior | $30 | $10 |
If you have not yet held a race licence, you will need to set up a profile to obtain your unique six-digit identification/licence number, which can be done by selecting 'Members' on the Ridernet homepage. This will redirect you to the sign in page – scroll down and select 'Purchase a Club Membership'. Follow the prompts to set up your profile, this will also direct you through purchasing club membership.
---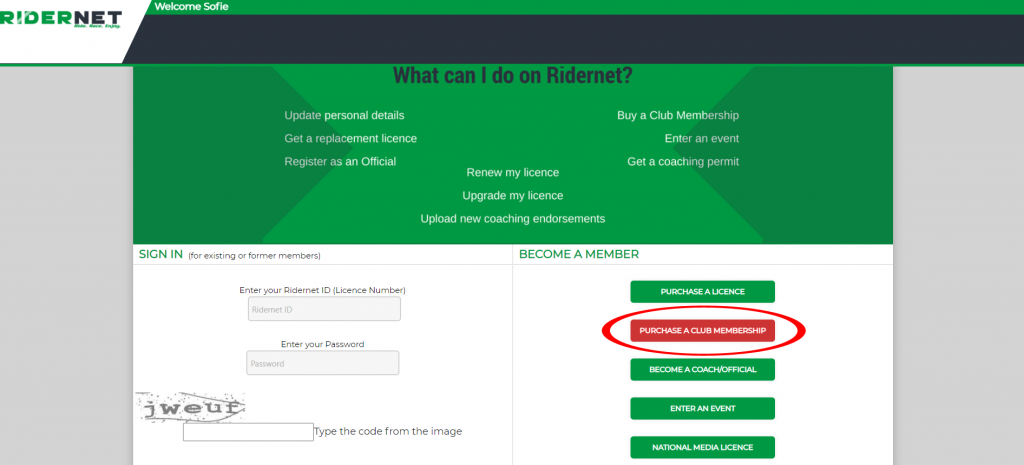 ---
For existing members, you will find 'Club Memberships' under the 'Licence' dropdown once you are logged in, which will show you any current memberships, with the option to renew or add a new membership.

---